2021 Hyundai Sonata Model Review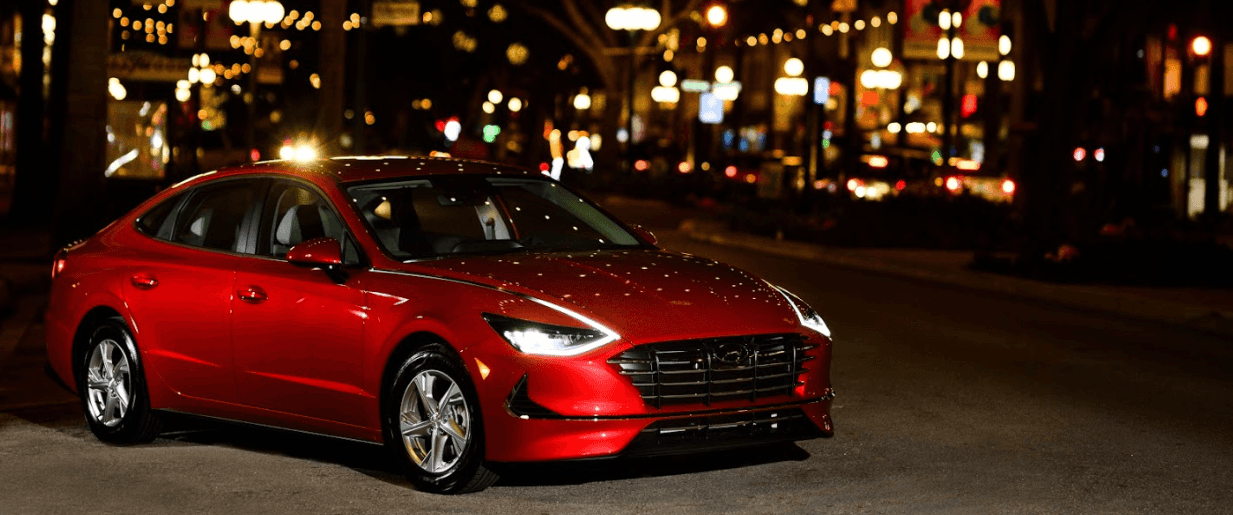 2021 Hyundai Sonata Model Review, Miami Gardens, FL –  2021 brings many new offerings by Hyundai, and it also brings the newest version of its popular Sonata line of sedans. You can check out the new 2021 Hyundai Sonata review at Lehman Hyundai, contact us today and schedule a test drive!

The Sonata's Exterior Features
The Sonata is a great sensible car for dependability around town or a long vacation trip. Safety is an important feature of the Sonata and the front camera bolsters this by keeping you a safe distance from the car in front of you. Rear cameras help with cross-traffic and keeping an eye out while you back up out of a parking space or driveway. How many of us have misjudged the distance when backing into the garage and hit an item or a toy? With the Sonata's rear camera, you can back into your space without any worries of damage. The automatic LED daytime running lights will make sure that you're seen in those conditions that warrant being seen such as dawn, dusk, and foggy conditions. Lane Following Assist (LFA) keeps your Sonata where it needs to be, in your own lane! The LFA side cameras keep an eye out for any part of your Sonata going into the next lane and warns you if you are. The side cameras also come to life during a turn at an intersection, keeping an eye out for your blind spot.
The Strength of the Sonata!
Having an engine capable of taking on the road is vitally important and the Sonata is up to the challenge with a 2.5 liter 4-cylinder engine. Fuel Economy is also paramount in the Sonata's aims with an EPA reading of 28/38 city/highway rating.
Sonata's Interior Features
The Sonata's 8-inch touchscreen displays your audio with a vibrant color scheme and delivers high-quality sound in the process! The Sonata touchscreen is compatible with both Apple and Android Car Play integration.

The Lehman Hyundai Advantage
Lehman Hyundai prides itself on delivering quality results and exemplary customer service. We can help you with financing your new Sonata with our relationship with a wide range of lenders. This financing process can take place here, or you can start this process from home using our online services. You can pick up your new car here or have us deliver it to you at no extra cost! Lehman Hyundai helps keep your Sonata in good working order with our service department. Our service department has a team of OEM-trained mechanics with up-to-date knowledge about repairs and keeping your Sonata well-maintained. Disinfection services on your new Sonata is also included free of charge when you have your car serviced with us. Check out our in-stock inventory of the 2021 Sonata Review and contact us for a test drive of your new Sonata today at Lehman Hyundai!
---
What are you waiting for? Contact our Miami Gardens Hyundai dealership today to schedule a test drive or work with our finance team to figure out a deal that makes sense with you budget.
Virtual Test Drive | Shop All New | Finance | Value Your Trade
---